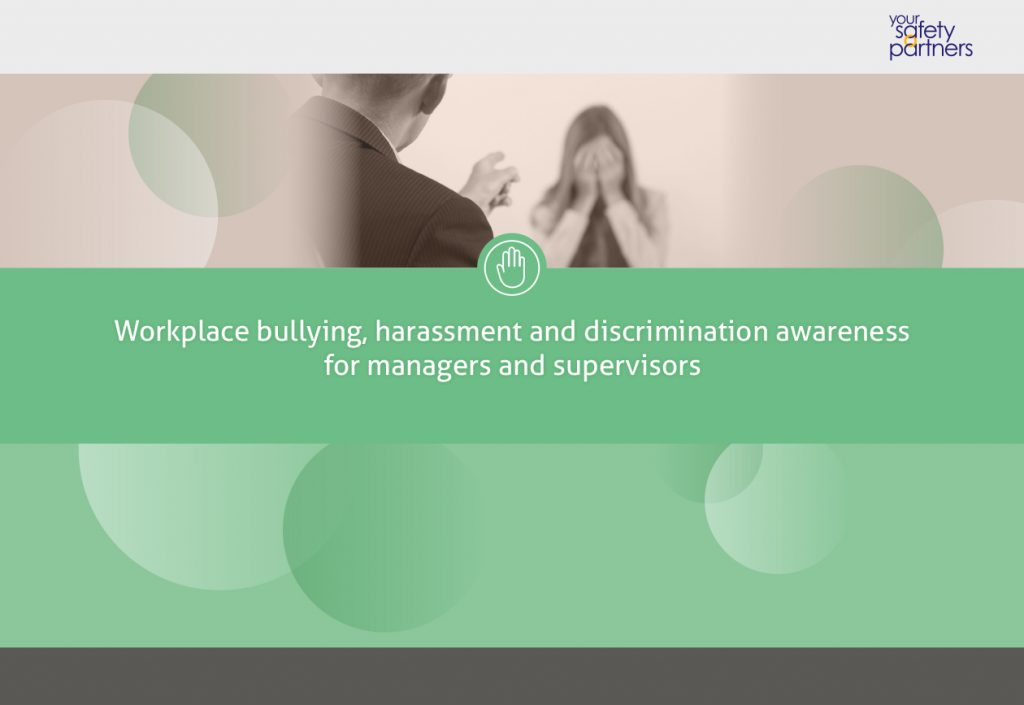 Complying with discrimination, harassment, and bullying legislation online course
Unlike the physical visible harm caused by workplace injuries, bullying, harassment and discrimination can cause major psychological trauma and are often hidden from view. For this reason, managers need to be vigilant and learn to recognise behaviour that may represent bullying, harassment and discrimination and know how to deal with it when it is discovered. Likewise, employees need to be empowered to understand their rights and know what to do when such behaviour is observed or experienced. This course will provide you with the basic knowledge of your responsibilities as a manager under the law regarding bullying, harassment, and discrimination.
Target Audience
• Any person responsible for managing or supervising workers in the workplace
Estimated Duration : 30 minutes
At the end of this course you will be able to:
Outline what is considered unlawful discrimination, harassment, and bullying.
Describe the responsibility of employers.
Explain the expected standard of behaviour.
Describe your rights and responsibilities within the workplace.
Identify preventative measures.
Outline the complaint process.